719-539-0111 – 220 North 'F' Street Salida, Colorado 81201
Dear Loyal Customer
Happy New Year!! We hope you all had a wonderful holiday season. Thanks for making 2018 our 14th year in business our busiest year yet! Thanks to all our wonderful customers for making it possible!! We are very happy to have the winter solstice in the rear view mirror and 2019 ahead of us!
With the dawn of 2019 also comes a big change to our business in Colorado. As I'm sure most of you already know grocery stores now carry full strength beer. That's right self check-out 6pks! How will that work? ☺ What will that mean for all you favorite beer shops? Time will tell but, like it or not, it is a reality.
Personally we at The Jug are excited about the change. It will free up shelf space in small stores such as ours to carry many new and up and coming breweries we would otherwise not have room for. It means more variety for all of us! Look for lots of new stuff on our shelves in the coming months and if you have some things you would like to see us stock please let us know.
As always we have come up with an amazing list of specials for you all. Here is to 2019!! We will see you soon.

Sincerely,
The staff at Arlie Dale's Jug Liquors
Don't forget to use your Jug Liquors Rewards Card
and earn cash back on all your libation needs
(Excluding sales items and all other discounts)
Remember the Jug's monthly in store wine tasting every second Thursday of the month.
Join us
Thursday, January 10th, 4:30 - 6:30 PM

to taste something delicious!

All customers receive 10% OFF WINE
and/or LIQUOR CASES
Proud Sponsor
Il Meridone Nero d' Avola 2015
Was $11.99 - Now $8.99
A deeply coloured, medium-bodied, spicy red with aromas of ripe plum and black cherry. The palate combines warm, juicy red fruit flavours with savoury, lightly smoky characters, a hint of bitter chocolate and nip of tannin on the finish.


Cape Heights Pinotage 2016
Was $11.99 - Now $8.99
Young, bright, fruit driven Pinotage with dark black spice. Serves well with marinated lamb, chargrilled aubergine or portobello mushrooms.
Nicolas Idiart Pinot Noir Les Amis 2015
Was $12.99 - Now $9.99
Black cherry and raspberry fruit notes are framed with mineral and licorice accents in this juicy red.
Giribaldi Dolcetto Organic 2015
Was $13.99 - Now $10.99
It is a wine with an intense ruby red colour, with violet reflexes. To the nose it is very vinous with violet sensations, and highlights of mature fruit such as cherries and blackberries. Full and structured in the mouth, an important wine which softly wraps the sweet notes of fruit like raspberry and bilberry. The low yield of the vine and the scrupolous attention during the wine process, characterize the Dolcetto with a concentration and softness of a noteworthy intensity.
Convivale Pinot Grigio 2016
Was $11.99 - Now $8.99
Ripe orchard fruits on the nose with hints of honey and peach. Lightly spicy with good weight and texture - balanced by fresh citrus acidity and baked apple and pear notes.
Moko Black Sauvignon Blanc 2017
Was $13.99 - Now $10.99
Zesty citrus with white stone fruits. Luscious, abundant gooseberry aromas follow through onto the palate where it explodes with a full-on citrus zing that is balanced by fantastic texture. The finish is clean, crisp and refreshing.
Sola Chardonnay 2016
Was $14.99 - Now $11.99
Meyer lemon and ripe brown pear notes meet touches of macadamia nut and smoke on the nose of this bottling. The flavors are light but pleasant, recalling toast and lemon butter.
Domaine Pellehaut Rose 2017
Was $10.99 - Now $8.99
Salmon pink color, slightly pale. Intense nose, very fragrant, characterized by cherry and strawberry and a mix of floral notes. Beautifully balanced palate, fresh but no excessive acidity. A beautiful harmony between five varieties, each bringing their qualities.
Dark Horse Brut NV
Was $14.99 - Now $11.99
Some bubblies are made for fun moments and celebrations. The Dark Horse® California Brut fulfills these times. This wine is frothy, jazzy, and fruit-forward. Its aromas and flavors of ripe apple and aromatic flowers make it an excellent choice for sipping on the back porch, toasting and enjoying with light appetizers.
89pts - WW
Dark Horse Rose NV
Was $14.99 - Now $11.99
Pink and pleasant, isn't that a good thing? The Dark Horse Brut Rosé is fresh, fruity, and mildly sweet. This wine is active on the palate and delicious in its flavors. Its fruity aromas and flavors coupled with its delicate medium sweet sugar on the palate should pair it well with unagi and rice.
89pts - WW
Domaine Pellehaut Rouge 2015
Was $10.99 - Now $8.99
Full bodied rose, fruit salad, orange peal, strawberry, peach, melon.... Nice rich body, beautiful color, great acid balance. Fantastic value.
Domaine Pellehaut Blanc 2017
Was $10.99 - Now $8.99
Litchi and gooseberries hit the nose first. Then tropical fruit and flowers. Very aromatic. Crisp medium acidity and a mellow rich texture. Great balance. Medium body. SB dominates but the other grapes give it the body.
Schild Shiraz 2014
Was $21.99 - Now $15.99
Dark cherry red, with purple, black hues. Expressive dark berry fruit, a hint of creaminess and some subtle controlled oak spice. Abundant, soft up front notes of plums and blackcurrant are followed by a deep inky feel to the wine, all of which provide a fullness of mouth feel before a fine tannin frame arrives to provide a clear direction and structure . The dark berry fruit returns to help the wine roll out through a long, comforting finish.

90pts - WS



Elevation
6 packs
$7.99
Seasonal/Specialty 6 packs
$11.99

Mixed 12 packs
$15.99
Ska
6 packs
$7.99


Seasonal/Specialty & IPA's
$8.99

Absolut Vodkas ALL 750ml
Was $23.99 - Now $19.99
All Barefoot 1.5L Wines
Was $13.99 - Now $11.99
La Vieille Ferme
750ml $6.99, 1.5L $12.99, 3L Box $19.99
Remember:
The Jug holds an in-store wine tasting!
Join us :
Thursday, January 10th, 4:30 - 6:30 PM

See you there!


Powered by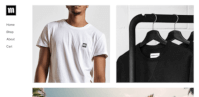 Create your own unique website with customizable templates.

1